We love what we do, and it shows. You could say we are obsessed with developing creative, effective marketing, branding, and public relations strategies that are a major factor in our clients' success. Our dedication to becoming an integral partner to our clients is reflected in the continually positive feedback we receive from them.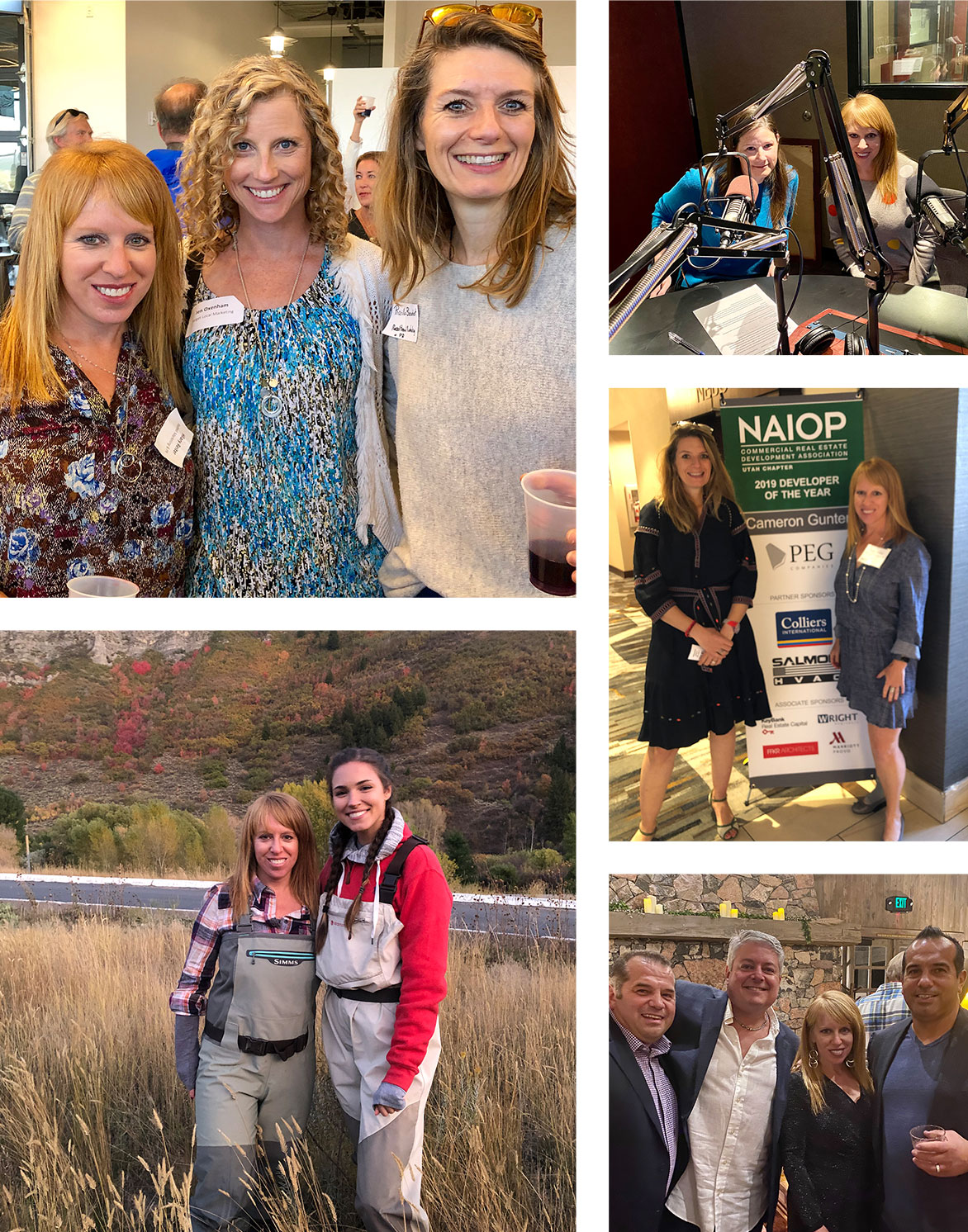 "My company used Hilary for a series of events we planned, with very limited time constraints. Not only did Redhead Marketing & PR come through in a pinch, they did it extraordinarily well. Our events sold out and we had a greater-than-expected turnout with a major press/media presence. Hilary was easy to work with, put in more time than was expected and her social media knowledge was above-par. Would highly recommend."
"Redhead Marketing & PR, led by Hilary Reiter, is top notch. She achieved great results for my band, Troubadour 77. Together we targeted and set reasonable and achievable goals based on her counsel, and all targets were met. I have worked with several publicists over my 25 year career in the entertainment business, and my experience with Redhead/Hilary has been the most positive one with the best results. Hilary is easy to work with, a great writer (which I consider an important quality in a publicist) and not afraid to reach above and beyond the call of duty for her clients. A breath of fresh air, hard working and effective. Our band is proud to have HIiary and Redhead Marketing & PR on our team!"
"Redhead Marketing quickly understood our business and secured media coverage from news outlets we always wanted to be featured in, but never managed to capture. Writing compelling press releases and working with an impressive network of media contacts, Redhead skillfully enticed reporters to cover various news angles. Thanks to their efforts, we have appeared on live television repeatedly, and in print and online outlets. This exposure has helped elevate our brand awareness and drive more traffic to our website. We've worked with other agencies before, but they weren't able to achieve the same results for the same investment."
"Redhead Marketing & PR has worked on our public relations for almost a year now. Hilary has opened doors, come up with great ideas and been extremely flexible about the things she will tackle for us. We highly recommend working with her!"
"I highly recommend Redhead Marketing for event management services. We have hired them several times over the last few years, to lead event marketing programs in Salt Lake City. The services provided included venue and vendor selection, execution, and follow-up. They have managed all aspects of participation including staffing assignments, custom signage and materials, traffic drivers, lead capture processes, on-site management, logistics and more. Hilary is very responsive with a great attention to detail. She and her team are pleasant to work with. Based in different time-zones has never proven to be an issue with Redhead Marketing, which underpins their commitment to quality of service. I look forward to continuing to work with the firm."
"Where have you been all my life? Hilary and her team have been instrumental in taking our business to the next level with expert insight on our rebrand, a new website offering e-commerce, and a robust presence on social media that generates excellent engagement and drives traffic to the website. Even during the pandemic, our sales grew in large part to our expanded digital marketing efforts. Other businesses had to play catch up and pivot while we were well positioned to thrive during challenging times. Redhead has proven to be a valued partner and member of our team, demonstrating the excellent ROI on marketing. We love Hilary, and she is part of our Fur Gallery Family."
"We got our first sales call today from a potential customer that heard of us from your press release! They are scheduling a demo and discovery call asap. Pretty exciting!"
I had no idea you wrote the releases (for Promontory)!  They are all done very well, I must say. I get press releases from companies that are often so badly done, with grievous misspellings, split infinitives, misplaced apostrophes, and problems with further/farther, that I just can't believe anyone ever took an English class in high school or college.
"You have done a great job conceiving our branding and developing our website, as I knew you would, and I'm glad we're working with you. Thanks for all you're doing. It's coming together brilliantly!"
"It has been a pleasure working with Redhead Marketing & PR and their social media and public relations services. They are fantastic and have exceeded our expectations."
"Vendors have called just to tell me how much they like the website Redhead Marketing & PR designed for my boutique. It's clean and elegant and makes a fabulous first impression. Redhead also taught me how to keep the website updated on my own. They also did a beautiful job designing our unique logo that truly captures the essence of a yarn and knitting boutique."
"I have worked with and followed Redhead Marketing & PR's social media campaigns for the last several years, including Jack Thomas for Mayor, Newpark Town Center and 7K Society, and I feel that Redhead Marketing & PR has a good grasp on what is happening locally in Park City coupled with an engaging communications style that drives our customers to follow the social media accounts that Redhead manages."
"I am so grateful for the amazing job you did marketing and coordinating SILVER's Locals Housewarming Party. Thanks for all your hard work! We all had a great time, and I consider the event to be beyond a success. Thanks for collecting all those email addresses from the attendees; it is fantastic to have a solid distribution list for future events and socials."
"Knowing how connected Redhead Marketing & PR is to the Park City, Utah community, I asked them to write a lifestyle blog for my LiveTheParkCityDream.com real estate website. Regular, interesting blog postings about Park City happenings have resulted in greater traffic to the website, improved search engine rankings, and quality inquiries about my listings."
"Hilary has excelled in publicizing our private residence club developments in a variety of national media outlets. Our residence club concept can be challenging for some journalists to grasp, but Hilary has crafted intriguing press releases and story angles that appeal to her extensive media contacts. As a result of her work and relationships, Hilary has landed our clients feature stories in highly respected publications like Robb Report, The New York Times, Cowboys & Indians, Elite Traveler, and many more."
I have brought Hilary in on several website projects that also required logo development, branding, messaging and collateral. Hilary and her team were professional, deadline-driven, and delivered fantastic work. She has an amazing ability to help clients identify the most important core elements of their business then bring it to life in the branding and messaging. My clients have been delighted. I would highly recommend her to anyone looking for a new business image.
"Redhead captured my vision for an inclusive campaign by developing the OUR CITY. OUR FUTURE. OUR MAYOR brand and website. She also managed the creativity that went into the campaign's marketing collateral, including yard signs, t-shirts, and stickers. Hilary executed the social media campaign on Facebook, used her sharp writing skills to pen our e-newsletters, and organized campaign events and fundraisers. Thanks to Redhead's tireless efforts and those of the campaign committee they led, my campaign was highly organized, productive, engaging, very visible….and ultimately hugely successful."
"I hired Redhead Marketing & PR to help with a few projects specific to my real estate business, including planning an exclusive client party, creating a branded Facebook Business page, rewriting pages on my website, and copywriting an advertorial for the Salt Lake Tribune. All deliverables were executed in a timely manner and the quality of the work was impeccable. Their clever ideas and superior connections helped make each project unique, valuable, and memorable. I look forward to working with Redhead Marketing & PR again."
"Hilary Reiter and Redhead Marketing &PR have provided invaluable guidance for my real estate project in Park City, UT. Besides providing everything you'd expect – branding, web development, marketing, public relations etc. – Redhead has invaluable knowledge of the local dynamics of Park City. They provided unrivaled guidance to help me better understand how I can help Park City achieve its goals while at the same time achieving mine, making everyone a winner.
"My experience working with Hilary Reiter of Redhead Marketing was superb. Hilary really listened and understood my needs. Not only was she able to provide a quick turnaround, but the results were impressive, creative and professional. I'm extremely pleased by the high level of service that Hilary was able to provide!"