The Gateway invites yogis of all levels and craft beer enthusiasts to recharge with Yoga & Beer on Wednesdays at 6 p.m. this fall and winter. Presented by The Gateway, Salt Lake Power Yoga, and Squatters | Wasatch, the free, weekly event integrates power flow yoga with optional beer drinking poses. The yoga practice, led by experienced instructors from Salt Lake Power Yoga, is complimentary and beer is $5 each. Classes are held at 12 S. Rio Grande.
Social distancing, sanitization, and ventilation protocols will be in place. Multiple doors will be kept open, and HEPA filters will be in use. Participants are required to bring and use their own mats and wear masks upon arrival and any time not on their mat. Hand sanitizer stations will be available. An electromagnetic sprayer that keeps surfaces sanitized for up to 28 days will be used prior to each class.
"Beer and Yoga is one of our most popular events at The Gateway," says Jacklyn Briggs, Director of Marketing for The Gateway. "We are committed to continuing the tradition by implementing abundant safety measures and limiting our numbers. Now, more than ever, it's important to provide the opportunity to unwind, disconnect, and destress, and Hump Day is a perfect time to do so."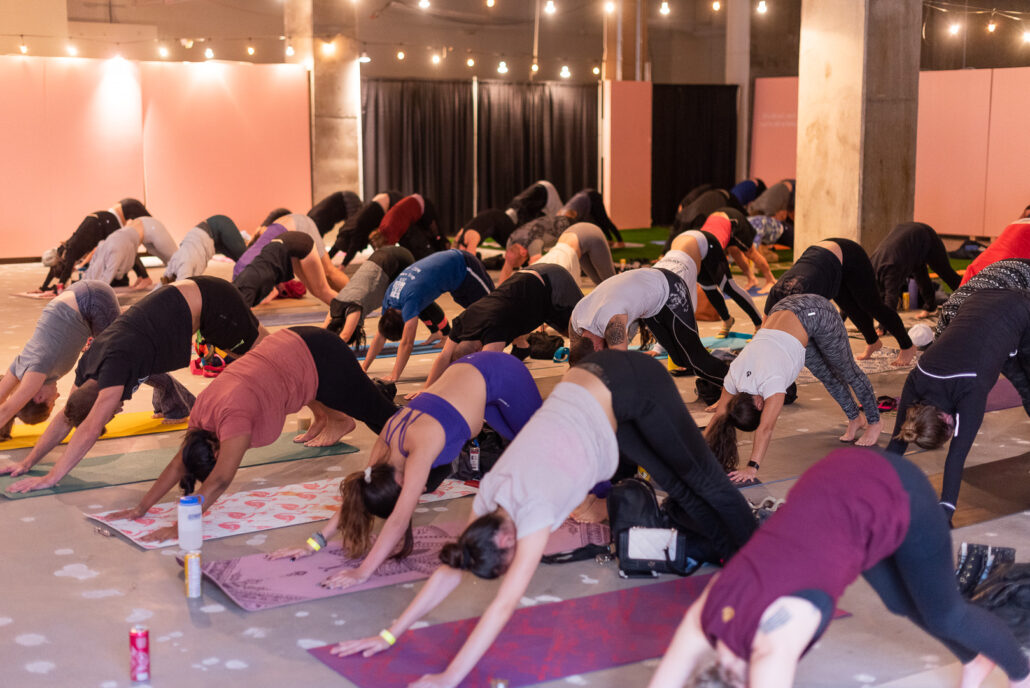 This is a free event but preregistration is required for each date as space is limited. Tickets will be made available every Monday on Eventbrite.