Those of us working in the communications field are well aware of the importance of networking, especially when managing our own businesses. Whether formal or informal, networking opportunities are everywhere. I've gotten clients as a result of an article in the local paper about Redhead Marketing & PR and pitching myself in an email to a new business that I believe my particular experience could benefit as well as by attending a party with well-connected guests or even through strangers sitting next to me on the chairlift.
While it's essential to look at nearly every facet of your life as an opportunity to make new connections, we believe it is important to always remember your clients when doing so. Networking on behalf of your clients is critical to demonstrating your value to them.
During a recent professional mixer in Salt Lake City, I met a creative director for a Salt Lake City advertising agency. I asked who some of their clients were, and one of them stood out among the names. I knew it was a relatively philanthropic company, and thought one of my non-profit clients for whom I manage the public relations could benefit from an introduction. While development and fundraising aren't part of my official responsibilities with this client, I decided to be proactive and ask the creative director if he might share the name and contact information for his client's philanthropy division. This led to the obligatory business card exchange.
I followed up with the creative director the next morning, and by the end of the day he had emailed me the contact information for the Director of Philanthropy of the company that had piqued my interest. I reached out to the individual and pitched my client for a meeting. I heard back the very next day and coordinated a meeting between him and my non-profit's founder. The amazing result of their meeting was a $25,000 donation. All I had invested was mileage to the networking event in Salt Lake, the $10 to attend, and a bit of email correspondence the following day. My client was over the moon (as was I), and I demonstrated that I am enthusiastically willing and able to go beyond the scope of work defined in my contract.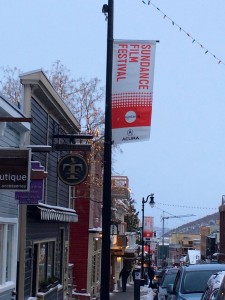 Sundance Film Festival, which may as well be called "Schmoozedance," gets underway today in Park City, Utah. While it's tempting to hide from the crowds that often seem dominated by Hollywood wannabes, genuine networking opportunities exist. Be selective about what events you attend. One of the most worthwhile for me has been the cocktail party hosted by my alma mater, Columbia University, for its alumni in the film industry. I can always count on this being a gathering of like-minded, educated and ambitious professionals who share my background and goals as opposed to the throngs of gawker types who come for the festival. When Sundancing out there, be sure to remember to build connections for both yourself and your clients.
https://redheadmarketingpr.com/wp-content/uploads/2014/01/Sundance.jpg
2048
1536
admin
https://redheadmarketingpr.com/wp-content/uploads/2014/12/RH_LogoWithTag05.jpg
admin
2014-01-16 10:26:10
2015-05-18 21:03:08
Working it for Your Clients, Not Just Yourself