TABLE X TO OFFER CONVENIENT $45 PRIX FIXE MENU DURING SUNDANCE, TECH SUMMIT
A Delectable Valentine's Day Tasting Menu Will be Served on February 14
The Salt Lake City area will be buzzing with the high-profile Sundance Film Festival and Silicon Slopes Tech Summit events this month. The award-winning Table X looks forward to accommodating their participants who tend to have high culinary standards with an attractively priced, three-course prix fixe menu featuring cutting-edge, artfully prepared options. Offering ample, free parking, the restaurant is close enough to the happenings while allowing guests to seek refuge from the crowds in a modern, relaxed setting. Table X will also offer a tasting menu for couples celebrating Valentine's Day on Feb. 14.
"We know people have hectic schedules during these jam-packed events. While they may not have time for a very leisurely meal, they may still crave high-quality cuisine and the opportunity to entertain clients in a hip environment. Our special prix fixe menu will allow our guests to sample the best of Table X at an affordable price," says Nick Fahs, one of the three chef-owners of Table X.
The $45, three-course Sundance-Tech Summit menu features the following selections: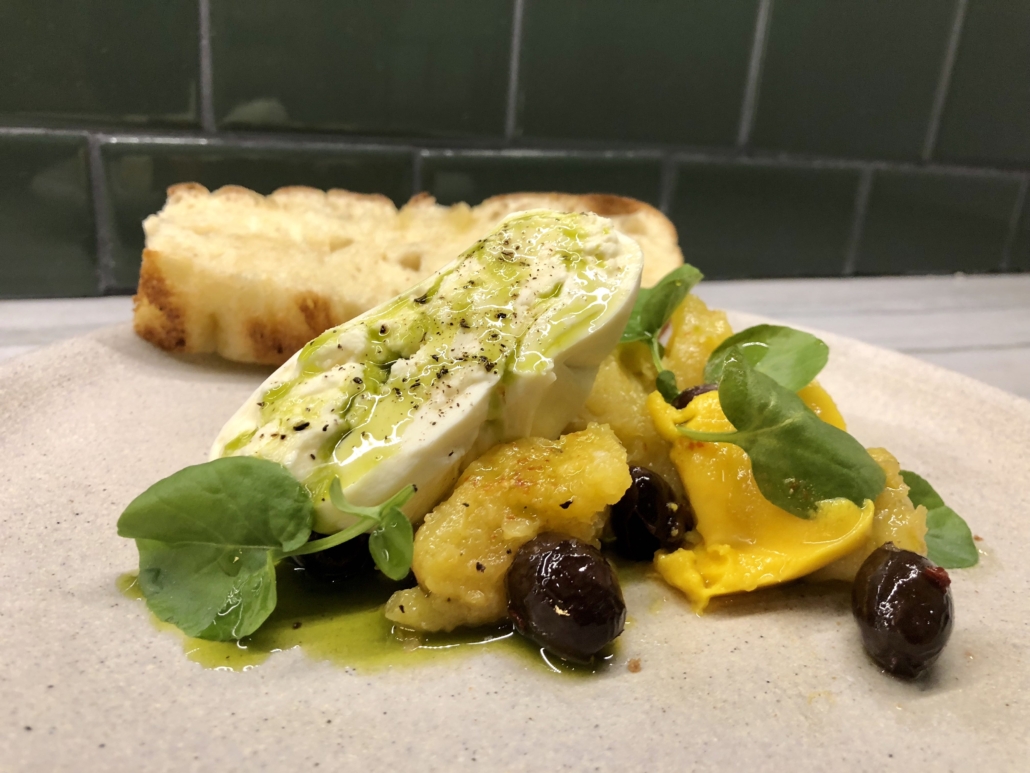 APPETIZERS
House Made Burrata with roasted acorn squash, basil oil, coquillo olives & house focaccia
Clifford Farm Soft Cooked Egg with farro porridge, butter roasted mushrooms, puffed grains & cress
ENTREES
Butternut Squash with sweet onion chutney, 6yr balsamico & radicchio
Pacific Striped Bass with confit salsify, mussels, smoked bass chowder & bay leaf oil
Jones Creek Beef Bavette Steak with tallow poached potatoes, green peppercorn mignonette, watercress & red wine jus
DESSERT
Spiced Angel Food Cake with carrot cream & walnut crumble
Hazelnut Ice Cream with salted chocolate, cocoa crumb & hazelnut caramel corn
To celebrate Valentine's Day, one of the biggest nights of the year for dining out, Table X will showcase its sophisticated, modern cuisine with an impressive seven-course tasting menu for $85/person (wine pairing – $35/person; non-alcoholic beverage pairing – $20/person). The restaurant is now accepting reservations (credit card required) at www.tablexrestaurant.com or call 385.528.3712.
"Our Valentine's Day evening is designed for those seeking a more elevated, sophisticated way to celebrate their romance and relax while appreciating our seasonal and artistic approach to dining," Fahs explains.
ABOUT TABLE X
Located in the up-and-coming Millcreek area of Salt Lake City, Table X opened in 2016 and was named Salt Lake's Best Restaurant by Salt Lake Magazine in 2016 and 2017 and earned a Salt Award from the Salt Lake Tribune in 2017. A collaboration between three chefs – David Barboza, Mike Blocher, and Nick Fahs – Table X's mission is to delight guests with honest cuisine focused on sustainability, integrity, respect, and innovation. They have developed a culinary and service style that raises the bar for Salt Lake City dining. Table X offers an in-season dining experience with ingredients harvested from the on-site garden. The restaurant occupies a historic brick building that has been exquisitely renovated to blend its original features with modern design. It's only fitting that the building once housed produce from local farms and also served as a cheese factory. www.tablexrestaurant.com