Media Contact:
Hilary Reiter
Redhead Marketing & PR
435.901.2071 | Hilary@redheadmarketingpr.com
www.parkcityculinaryinstitute.com
FOR IMMEDIATE RELEASE
March 8, 2016
PARK CITY CULINARY INSTITUTE IS MIDWAY THROUGH ITS FIRST SALT LAKE CITY PROGRAM; PROSTART STUDENT FINDS HUGE BENEFITS
PARK CITY, UTAH – Now in the midst of its first Salt Lake City session, Park City Culinary Institute is proving to be greatly beneficial for one student who completed initial culinary arts studies with Utah's ProStart program, which educates high school students in the food industry. At age 21, Ian Lyman enrolled in Park City Culinary Institute's two-month program to develop the skills that will advance his career by making him a more attractive candidate to prospective employers. He is also able to take advantage of the scholarship Park City Culinary Institute offers ProStart students – $500 for those who completed both years and $250 for those who completed one year of the program.
Drawn by the more intensive nature of Park City Culinary Institute's offering and the opportunity to be educated by renowned, award-winning chefs, Ian Lyman explains, "While ProStart provides introductory exposure to the culinary industry, Park City Culinary Institute takes that education to an essential next level for those considering a career in the restaurant industry. It's more comprehensive…I find that I'm learning more because we do more cooking every day."
After the recent closure of other culinary schools in Salt Lake City and throughout the Intermountain West region, Park City Culinary Institute has emerged as a popular alternative to the declining industry of culinary schools thanks to its affordable tuition and format that jumpstarts students into a career after only two months of training.
"Other culinary schools are closing because their model makes no sense. Two months is all one needs to get started in the restaurant industry," says Moldawer. "The pseudo colleges offering culinary training were just putting students into debt. Our graduates get better jobs than students with two-year degrees, and they can pay off their tuition within a year or two after starting work. And no other school in America offers mentoring by so many award-winning executive chefs."
Ian is confident his Park City Culinary Institute education will allow him to work in a finer dining establishment when he graduates this spring. "I hope that a future employer will recognize that I've gained valuable experience by completing the PCCI course. One day, I'd like to go to Southern California to work in my uncle's restaurants," he says.
Park City Culinary Institute graduates have careers at some of the most prestigious food and beverage establishments in Utah, including Forage, Ruth's Chris Steakhouse, St. Regis, Deer Valley Resort, Cuisine Unlimited, Talisker, and High West Distillery. Most graduates get their first or second choice of jobs.
"I'm hoping our program can also get Ian more money when he graduates, as our other graduates have been given raises as high as 17 percent after just two months of training," says Moldawer. "As far as we know, we have 100 percent job placement for our students. We get calls all the time from employers, and none of our students are still looking for work, which lends a great deal of credibility to the Institute."
Park City Culinary Institute's next two-month session will take place at its Deer Valley campus, April 11 to June 3. Tuition and fees are just $8,900. For more information and to enroll, visit www.parkcityculinaryinstitute.com.
ABOUT PARK CITY CULINARY INSTITUTE
Park City Culinary Institute collaborates with the region's top chefs to offer a distinctive culinary program that rivals some of the best culinary schools in the country. In addition to the school's two-month immersive hands-on program, the Institute hosts team building events and demonstrations for private and corporate groups. Park City Culinary Institute is "On to something fantastic!" according to Food Writer Wilbert Jones, and the innovative approach to culinary education is "Definitely overdue" according to restaurant owner Jesse Shetler. Students are trained to succeed in small classes with personalized attention, where they master essential techniques and gain experience with diverse ingredients. For more information, visit ParkCityCulinaryInstitute.com.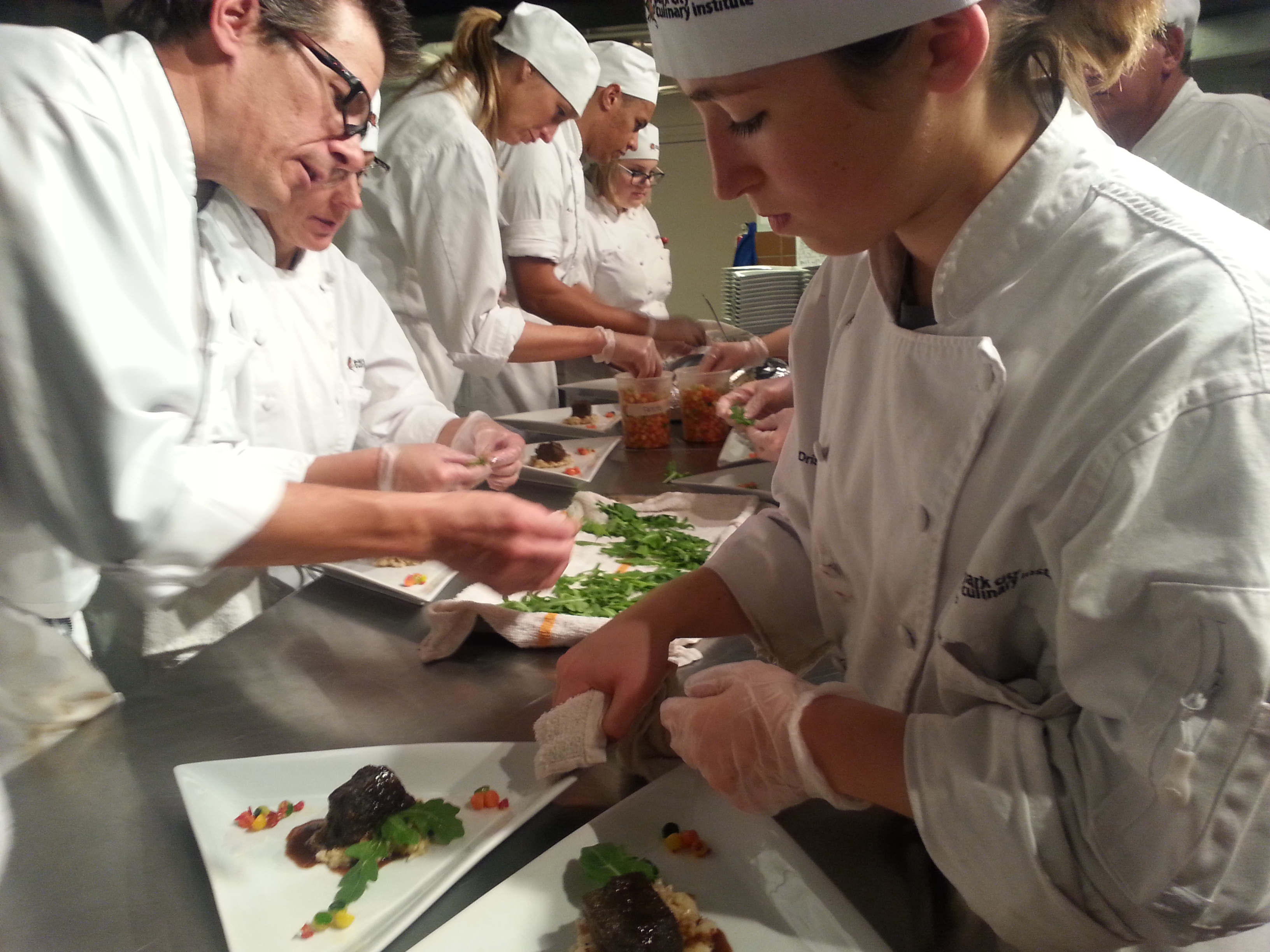 https://redheadmarketingpr.com/wp-content/uploads/2014/12/RH_LogoWithTag05.jpg
0
0
admin
https://redheadmarketingpr.com/wp-content/uploads/2014/12/RH_LogoWithTag05.jpg
admin
2016-03-08 10:21:21
2016-03-08 10:21:21
ProStart Student Benefits from Park City Culinary Institute Program