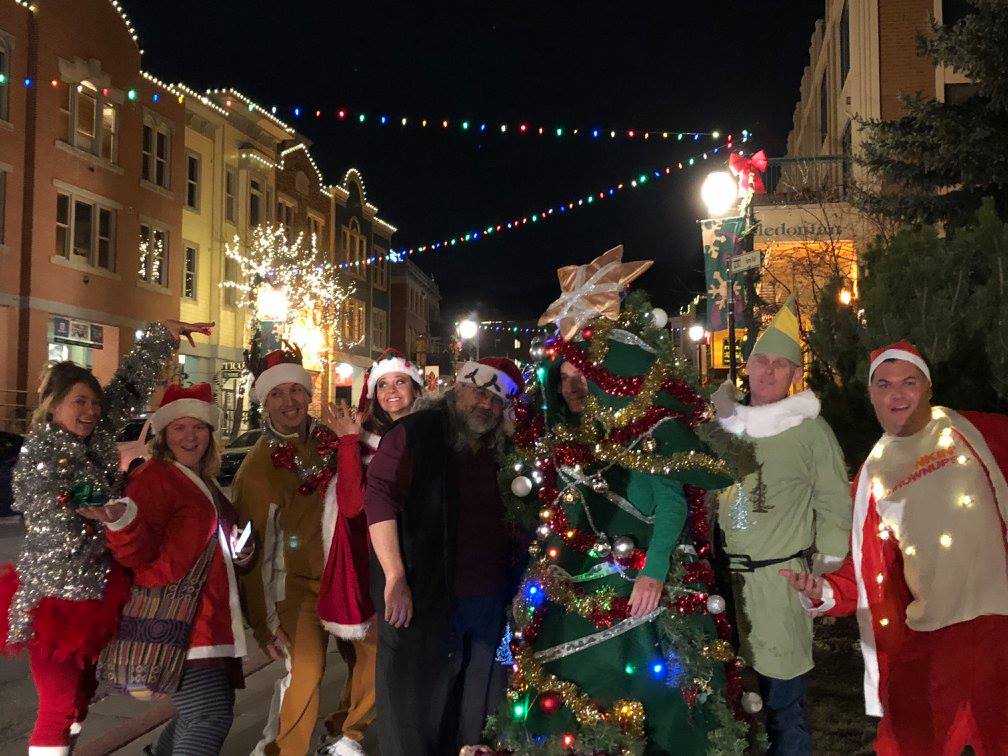 It's the most wonderful night of the year! The annual Park City Santa Pub Crawl is an excellent opportunity for locals to take over Historic Main Street before the crowds of winter visitors arrive. Taking place this year on Saturday, December 7, the pub crawl has grown exponentially since its launch nine years ago. The festive night welcomes those 21 and over to don holiday-themed costumes and spread holiday cheer to the bars on Main Street. Pub crawlers comprise a healthy mix of ages from those in their 20s to 70s, so there's no excuse not to join the several hundred crawlers we anticipate once again. It's quite a spectacle as people tend to get seriously clever with their costumes. Expect plenty of reindeer, gingerbread men, Mrs Clauses, Santa Clauses, Santa's Little Helpers, human Christmas Trees, Jesuses, angels, and more! And if you don't want to go over the top, just a Santa hat will do. Best part? It's free! Just pay for what you consume, and please bring an unwrapped, new toy to donate to the Operation Hope Toy Drive at Downstairs. They will be distributed to Summit County children.
While the Santa Pub Crawl originally consisted mostly of Park City locals, the word sure has gotten out. People travel from Salt Lake City, Heber City, and even out of state to join the revelry which coincides with Deer Valley Resort's opening day. Crawlers are welcome to join from the start or at any of the bars along the way.

Recommendations: plan a safe way to get home or book a hotel room (Park City Peaks is offering a special rate to those who mention the pub crawl when booking). It's also wise to bring cash. Packed bars mean it can be a wait for credit cards to be processed. 

Here's the schedule:
6-6:45 Butcher's Chop House and Bar – a perfect gathering spot to fuel up on food before a night of imbibing
6:45 – 8:15 Downstairs – this always becomes a big dance party with a DJ
8:15-10:30 No Name, The Spur, and Flanagans – with so many attendees, we are spreading out between the three bars. Take your pick or stop at them all! (Rage Against the Supreme, a local favorite, is performing at The Spur)
End of night Crawler party:
10pm- 1am:
The Cabin's new location at 427 Main St.