HOUSING AFFORDABILITY CRISIS REACHES NEW HEIGHTS AS HIGHLAND FLATS DEVELOPERS APPROACH SUMMIT COUNTY COUNCIL WORK SESSION IN JUNE
Average median home price climbs 20% higher than one year ago while lumber costs increase by 300% during same period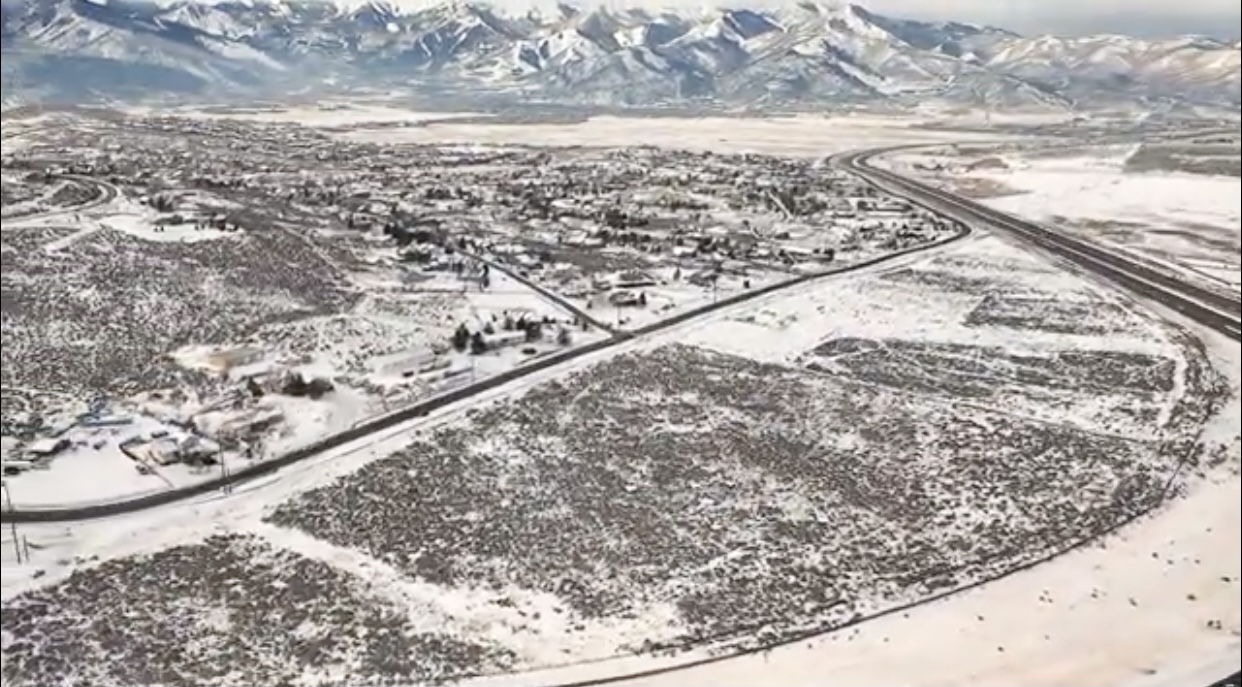 Colbreen, developers of the proposed Highland Flats development which would add 410 rentals to the Park City area, is preparing for a work session with Summit County Council on June 30th. Eighty percent of the development would be deed restricted affordable or moderate income housing, which is proving to be increasingly essential for workers struggling to live in the community and for businesses finding it challenging to recruit employees. The developers are adamant that now is the time to approve the most aggressive affordable housing project ever presented to Summit County given the dramatic rise in construction costs and home prices.
A 2021 first quarter report of the Summit County real estate market released by the Park City Board of Realtors reveals alarming statistics that further demonstrate the ever-rising housing scarcity and costs. Scarcity is one factor driving up home prices – the first quarter of this year saw 405 listings, compared to 1,207 during the same quarter last year. That's a 66% decrease. Median home prices have risen steadily since 2012 with sharp increases since the coronavirus pandemic started. The 12-month average price is 20.5% higher than the same period last year. Sales of homes at $3M-plus in the Synderville Basin increased by 225% percent between Q1 2020 and Q1 2021.
"Scarcity coupled with increasing construction costs will continue to drive workers further from their places of employment," says Adam Breen, a partner in the Highland Flats development. "Given the strength of Utah's economy with 3% unemployment rate, the abundance of jobs, and rising gas prices, there is little incentive for workers to commute to Summit County. This scenario is unsustainable for the local economy, and we continue to see Park City lose the socio-economic diversity that is integral for a strong community. Local leaders and many residents insist that diversity and affordability are top priorities. Affordable housing, such as what we are proposing, will help the area achieve these goals. Now is the time for leaders to act, and we are handing them a viable opportunity to do so."
According to the National Home Builders Association, the cost of lumber is now 300% higher than April 2020, hitting a record high of $1,650.00 per thousand board feet on May 6, 2021. The average home costs have increased by $36,000, or 9.1% in lumber costs alone. Regulation costs (imposed fees by all levels of government) contribute another $93,870, or 23.8% of the current, national average sales price of a new single-family home ($397,300). These two figures amount to a 32.9% increase in the cost of construction for an average, single family home.
Breen adds, "Experts warn that lumber costs are only the tip of the iceberg. General contractors' and subcontractors' schedules are booked months out. Supply chain issues have created heavy delays for multiple reasons including but not limited to lumber issues, the Texas ice storms in February, and the Suez Canal block. We are experiencing the perfect storm for an increasing price trend in both new construction and existing real estate that is vastly outpacing people's incomes."
Summit County is clearly experiencing the impact of these national factors creating an uptick in home prices. Because Highland Flats consists of buildings rather than single-family homes, the developers are able to control construction costs due to the economies of scale.
One of Adam Breen's partners, Nate Bullen, explains, "Continuing to deny projects that present a quantifiable solution to the affordability issues will not help Summit County retain middle class residents. The gap between the common class and the upper class will dramatically hinder the area's livability and unique character."
About Highland Flats
An all-rental community featuring integrated affordable housing units, Highland Flats, has been proposed for the Highland Estates neighborhood of Park City by a development partnership between Colmena Group, Breen Homes, and Jake Breen, Managing Broker of Berkshire Hathaway HomeServices Utah Properties. Located on a 40-acre parcel by the I-80, Highway 40 interchange, Highland Flats will consist of 410 units. Eighty percent of the community calls for deed restricted affordable or moderate income housing in an effort to address the countervailing public interest of providing affordable units to enable essential workers to live in the community they serve. The community, which will require all affordable renters to be primary residents, includes a mix of two-story Flats and Townhome rentals, a clubhouse, 68% dedicated open space, and connected trails. Ten acres have been set aside for a future Catholic Church parish.
For more info about Highland Flats, visit www.highlandflatspc.com.