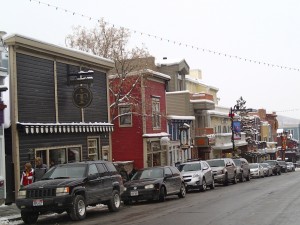 Recognizing a significant demand for more personalized and affordable high-level marketing services, Hilary Reiter established Redhead Marketing & PR in 2010 in Park City, Utah. Her philosophy is to turn the traditional agency-client relationship on its head by treating it as a true partnership, eliminating the corporate layers that define larger agencies. The intimate, highly responsive nature of our business affords us greater flexibility and availability which greatly benefits clients, including those who do not maintain in-house marketing and public relations staff. The businesses we work with appreciate and recognize our personalized approach.
Regardless of the geographic location of our clients, Redhead excels at refining their messaging and creating an integrated approach to communicating across a variety of marketing channels.
Our Suite of Marketing Services
Our complete suite of marketing services includes:
Website Development
Branding
Public Relations
Content Marketing
Media Training
Copywriting
Collateral Design
Email Marketing
Project Management
Event Coordination
We Know How to Market for a Variety of Industries
We are known for our ability to quickly become educated about a variety of business categories. Clients benefit from our wealth of experience in entertainment, travel/hospitality, lifestyle, non-profit, legal, sporting events, renewable energy, luxury real estate and politics. Whether event planning in Utah, New York City or beyond, Redhead Marketing & PR uses our connections and resourcefulness to develop creative solutions and manages every aspect of our clients' events with fierce attention to detail. We are well-positioned to help companies get exposure at both world-renowned and smaller events.
Our strong partnership with a couple of savvy graphic designers/web developers and operating a virtual office enables us to deliver high-quality work at a fraction of the cost of the traditional marketing, PR or advertising agency.
Redhead's well-rounded experience on both the agency and client sides has given us a solid, unique understanding of our clients' needs and goals.
Save
"We got our first sales call today from a potential customer that heard of us from your press release! They are scheduling a demo and discovery call asap. Pretty exciting!"