Nilson Homes and Partner Contractors Build New Home for Family of Former North Ogden Mayor Brent Taylor Killed in Action in Afghanistan in 2018
The North Ogden Home will be featured in North Wasatch Parade of Homes with local officials to participate in dedication ceremony on July 14, which is open to the public and media
The widow of former North Ogden Mayor killed in action in Afghanistan while on leave from his duties as mayor, Jennie Taylor and her seven children, are poised to move into their new home. Located on the existing North Ogden property where Jennie and Brent planned to one day build their dream home, Nilson Homes spearheaded the effort to construct a home for the family at cost. The 5,070 square-foot, 5-bedroom home is included in the Northern Wasatch Parade of Homes, July 8-23. A home dedication ceremony will be held on Thursday, July 14 with speakers to include local officials Lieutenant Governor Deidre Henderson, Rep. John Johnson, and North Ogden City Councilman Philip Swanson, as well as Jennie Taylor and Nilson Homes CEO Jed Nilson.
The Nilson Homes philanthropic initiative began in early 2019 when Bruce and Jed Nilson contacted Jennie to express interest in being of service to her family. They collectively identified a need for a home that would better accommodate the large family, so Nilson Homes began to coordinate with the Have a Heart program and a team of generous contractors to make the Taylor dream a reality. It would be constructed on their one-and-a-half acres of land that has been subdivided in an effort to make the property that was farmed more manageable in light of Brent's absence. The Taylor's home marks the first in what will become an annual Nilson Homes initiative to build a home for a local veteran family in need.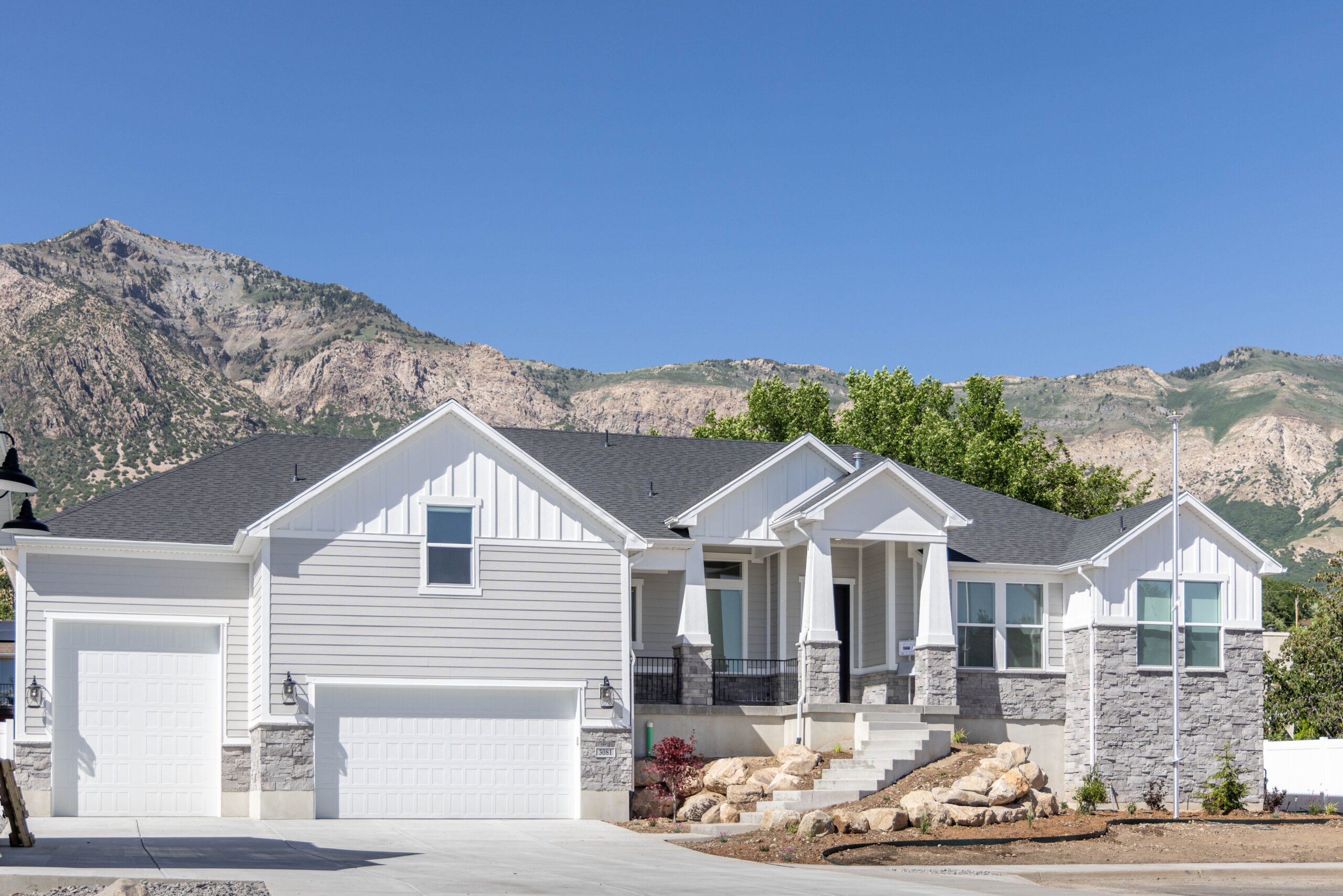 "We all owe a special debt to our nation's veterans, especially those like me who did not have the privilege to serve. By some estimates there are 2,300-plus homeless veterans in Utah on any given night," says Jed Nilson, CEO of Nilson Homes. "As a local home builder, I think Nilson Homes is uniquely positioned to address this issue, which is why we are creating a non-profit dedicated to building a home every year for veterans and their families.  A native Ogden, I felt compelled to recognize Jennie's admirable devotion to military families in Utah and nationwide. This group effort could not have been accomplished without the participation of our generous contractors."
Jennie Taylor has an insatiable desire to work with military families in Utah and nationwide. She serves as the Civilian Aide to the Secretary of the Army for the state of Utah. She also sits on the Top of Utah Military Affairs Committee (TOUMAC) for the Weber and Davis Chambers of Commerce and the Utah Defense Alliance (UDA) to support to service members and their families. Following Brent's death, she founded The Major Brent Taylor Foundation, which provides scholarships for service-oriented leaders and training for high school students to become leaders in their future careers. The Foundation honors local military members with flags at funerals, deployments, and homecomings and hosts Veterans Week in Ogden every November.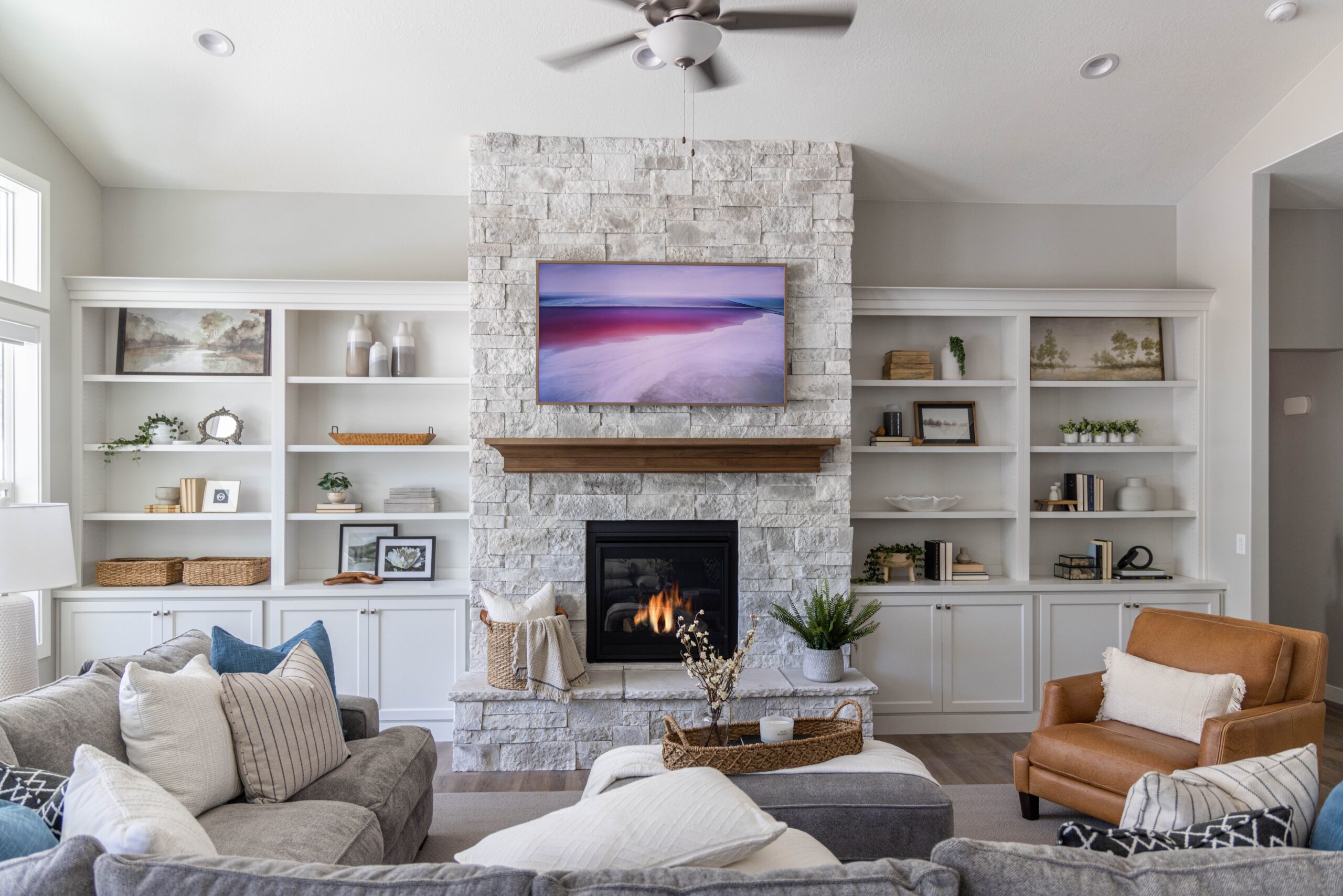 "We are so excited about the new home. It's impossible to avoid tearing up about it," comments Jennie Taylor. "This new space is perfect for our large family. More than just a physical space, this is our chance for a new start after a few really challenging years. We get to stay in our neighborhood with our wonderful friends and community members – many of whom literally kept us on our feet since Brent was killed – while also catching our breath in a home that better meets our needs. The house is so symbolic to me. Not only was it built on our land, but it also represents the kindness and charity of Nilson Homes and their tradesmen and Have a Heart members and donors. Their incredible service to our family will never be forgotten. The house gives us hope for a brighter future and a chance to build new memories while honoring the dream we shared with Brent."
Home dedication ceremony will be held Thursday, July 14, beginning at 10 a.m.
3081 North 100 West, North Ogden Utah 84414
Event Schedule
10:00 a.m. Introductions
10:10 a.m. Flag Ceremony led by Boy Scouts
10:20 a.m. Stephanie Taylor
10:25 a.m. North Ogden City Councilman Phillip Swanson
10:30 a.m. Rep. John Johnson, Utah State Senate
10:35 a.m. Utah Lieutenant Governor Deidre Henderson
10:40 a.m. Jennie Taylor
10:45 a.m. Jed Nilson, CEO Nilson Homes
10:55 a.m. Key Ceremony
11:05 a.m. Homes tours begin