FLANKER KITCHEN + SPORTING CLUB ANNOUNCES EXPANDED DINING HOURS, SATURDAY BRUNCH AND MARCH EVENTS
Flanker Kitchen + Sporting Club continues showcasing its role as a can't-miss dining and entertainment destination in Downtown Salt Lake City. Due to popular demand, dining hours will be expanded (food service extended until 11:45 p.m., Friday and Saturdays) beginning Feb. 25. With Sunday's champagne brunch party proving to be a hit, Saturday brunch will launch March 12 with service from 11:00 a.m. to 4:00 p.m. Also livening up March are a series of special events and entertainment, including a brunch party mix with DJ Taye James and special menu items to celebrate St. Patrick's Day.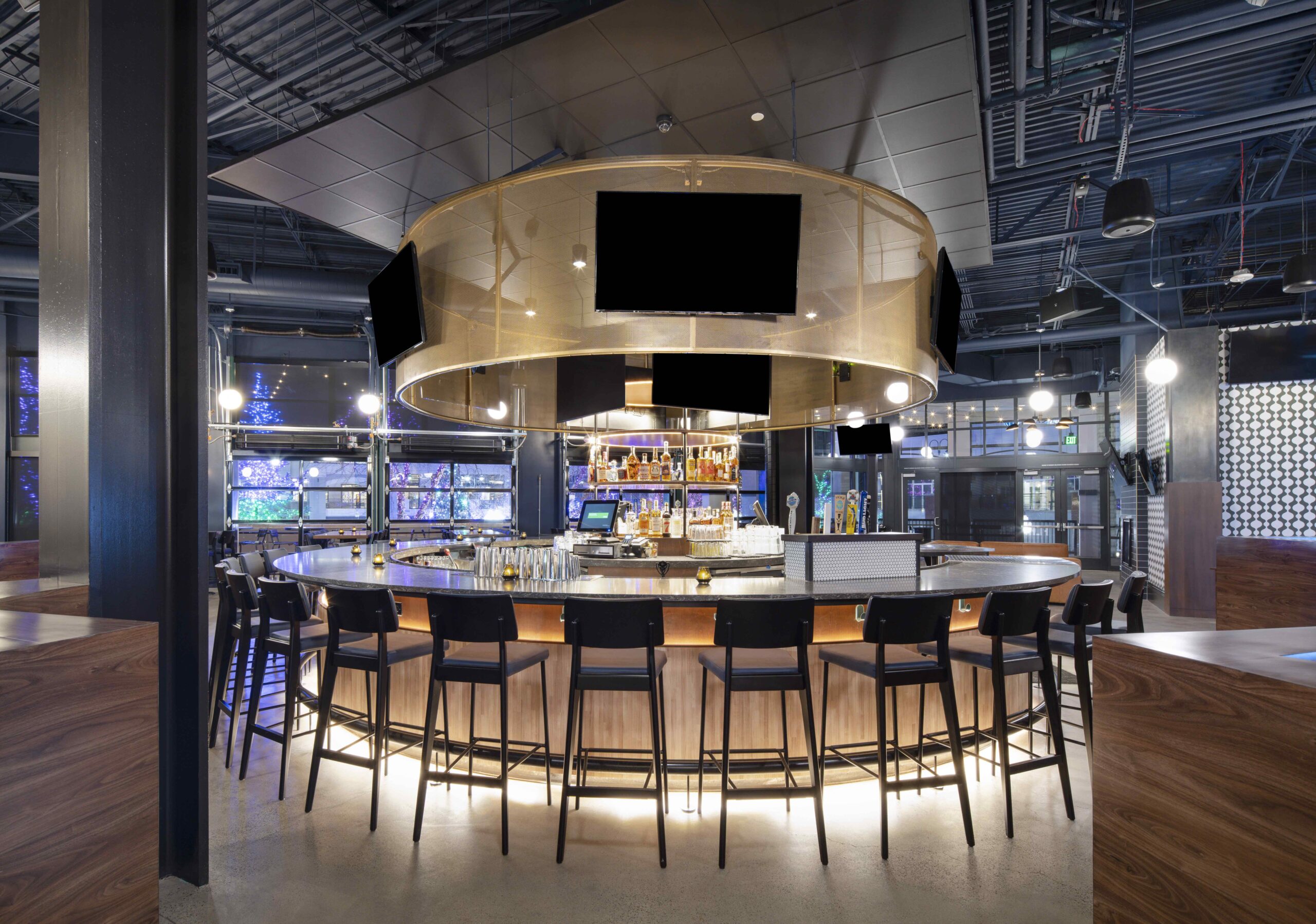 "Since opening our doors in December, we've been invigorated by the excitement surrounding Flanker Kitchen + Sporting Club's innovative offering and becoming a staple of Salt Lake City's dining and nightlife scene," said Flanker Kitchen + Sporting Club parent company Carver Road Hospitality's Chief Marketing Officer Bryan Bass. "We're thrilled to expand our offerings to continue the momentum and welcome even more of the community to enjoy our multi-concept venue."
Basketball fans know March means March Madness and can enjoy a watch party in Flanker fashion with 400 square feet of LED screens throughout the venue. Fans can enjoy special Game Day food and beverage items during any Flanker sports watch party.
Accompanying The Gateway's St. Patrick's Day parade and celebration on March 12, Flanker Kitchen + Sporting Club will offer an Instagram-ready green eggs and ham sammy as a special brunch item. Additional Irish-themed menu items will be available on select evenings through March 17.
March Events & Entertainment:
Friday, March 4
Master Mixologist Francesco Lafranconi Pop-Up – Parlor
Saturday, March 5
UFC Showing – Colby Covington and Jorge Masvidal
Saturday, March 12
11 a.m. to 4 p.m. – Saturday Brunch Launch
The Gateway's St. Patrick's Day Parade
Sunday, March 13
Brunch Party Mix Featuring DJ Taye James, Justin Bieber's touring DJ, to play a pre-concert party brunch party set
March Madness Watch Party
Wednesday, March 16
March Madness Watch Party
Thursday, March 17
March Madness Watch Party
St. Patrick's Special Menu Items:
Brunch Special – March 12: Green Eggs and Ham Sammy
PM Specials for March 12-13; 17:

Guinness Cheddar Dip with Pretzel Bites
Cottage pie – curried beef stew with peas & carrots, topped with mashed potatoes
For reservations, menus, and additional information, visit www.flankerslc.com or call 801.683.7070.