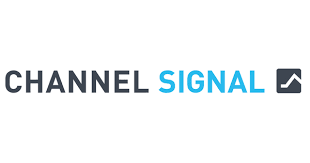 In This Age of the Consumer, Customers Trust Each Other More Than Any Advertising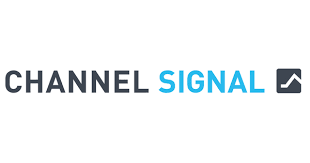 PARK CITY, UTAH – In the modern age of consumer influence, Channel Signal has developed a powerful platform that allows brands to monitor, analyze and leverage the post-purchase experience. With more than 80 percent of consumers consulting online product reviews before making a purchase and demonstrating an 82 percent level of trust in those reviews, it is imperative that brands measure what is being said about them online. Channel Signal delivers customer-generated insights with a platform that helps product developers and marketers understand how their products rank against competitors, what improvements need to be made to products, and gain ideas for leveraging the positive language of product reviewers in marketing messaging. Channel Signal's impact calculator allows brands to discover the financial impact of their negative reviews. The tech company's proprietary platform aggregates product reviews from major e-commerce sites like Amazon, BestBuy, Target, Walmart, The Home Depot, Bed Bath & Beyond, among others.
"Until now, there has been no easy way to quantify online product reviews or benchmark them against the competition, so brands have largely ignored them," explains Channel Signal Founder and CEO Paul Kirwin. "It's so important for this to become an integral aspect of marketing efforts given that consumers trust each other more than any form of advertising. Our platform gives companies insights that drive sales."
Kirwin is a brand expert and industry thought leader whose career has been devoted to developing technology that connects brands to consumers. With a background in news media, he launched Kirwin Communications to develop training videos for rep clinics and introduced highly successful outdoor sports technologies for the likes of Salomon, Rossignol, Marker, Specialized, Converse, and The North Face. In 2003, Kirwin founded 3Point5 (now ExpertVoice) which trains retail salespeople and influencers to have more informed conversations with consumers. There are more than one million users on that platform. Kirwin recently authored the book, Stand Out in the Age of the Consumer, which focuses on how online reviews can make or break brands.
"Channel Signal gives us unique insights into our performance with consumers. Through reviews we receive concrete information as to what our consumers like and don't like while also measuring what is being broadcast into the marketplace," says Gretchen Kenny, E-Commerce Manager – Marketing-BIC Consumer Products.
Channel Signal is based in the heart of Utah's rapidly growing Silicon Slopes with offices in Park City, Utah. Brands using Channel Signal's cutting-edge platform include Dr. Scholls, Naturalizer, BIC, Kwikset, Pfister, Lifestride, Orbit and Stanley, to name a few.
ABOUT CHANNEL SIGNAL
Founded in 2010 In Park City, Utah, Channel Signal offers a proprietary platform that empowers brands to monitor, analyze and leverage their online reviews while also benchmarking them against the competition. The platform aggregates reviews from a variety of top e-commerce websites to help brands improve their products and their marketing messaging. Four plans are available that offer different levels of monitoring and analysis and can be customized to best meet each company's individual needs.
https://redheadmarketingpr.com/wp-content/uploads/2019/03/logo.png
163
310
Managed WordPress Migration User
https://redheadmarketingpr.com/wp-content/uploads/2014/12/RH_LogoWithTag05.jpg
Managed WordPress Migration User
2019-03-04 20:07:43
2019-03-04 20:07:44
Channel Signal Helps Brands Analyze Consumer Reviews