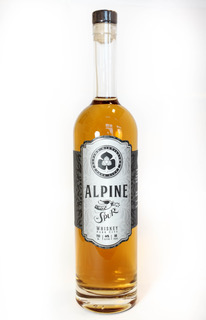 ALPINE SPUR WHISKEY WINS DRAMMIE AWARD FOR MOST INNOVATIVE NEW WHISKEY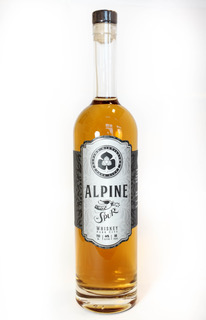 Whiskey enthusiasts have honored Alpine Distilling's Spur Whiskey with a 2018 Drammie Award for Most Innovative New Whiskey Release in 2017. The annual International Drammie Awards sends out a call for nominations to ForWhiskyLovers.com email subscribers, members of whiskey clubs, and the general whiskey-consuming public. After nominations are closed, the top five nominations for each category are posted on ForWhiskeyLovers.com, and voting then commences to select the category winners. The Drammie Awards have become among the most important and prestigious means of recognition for those in the whiskey industry.
"This award is especially gratifying because we are being recognized by actual whiskey drinkers and enthusiasts. As a Kentuckian, the responsibility of Bourbon stewardship is important. Finding a way to innovate a flavor profile that so many people enjoy is deeply satisfying," comments Rob Sergent, Distiller and Founder of Alpine Distilling. "We know the market is crowded with many excellent products, giving individuals seemingly unlimited choices in what to consume, so earning this award from hundreds of worldwide whiskey enthusiasts is quite an honor."
This year, ForWhiskeyLovers.com received more than 300 nominations for its 25 Drammie Award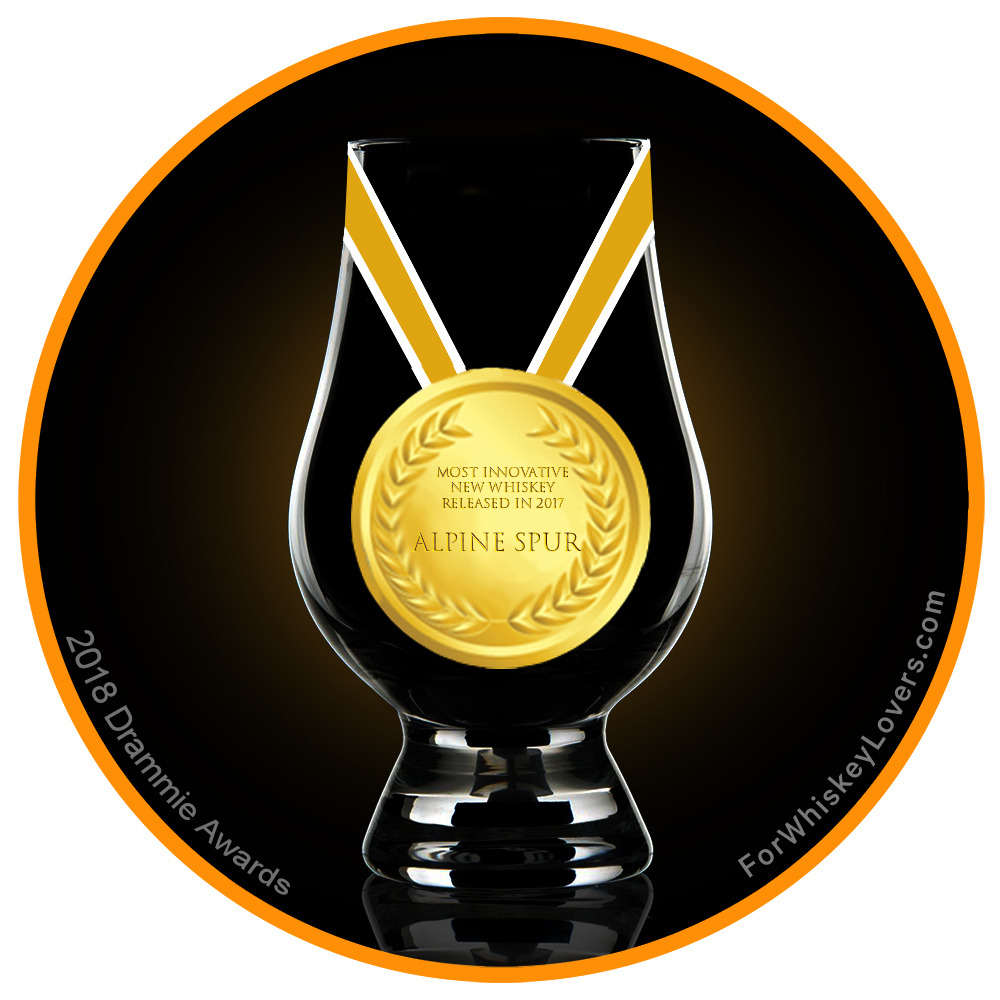 categories, with 2,000-plus people from around the world casting their votes for the finalists.
In 2017, Alpine Spur Whiskey was inspired by The Spur Bar & Grill, a classic and popular establishment on Park City's Historic Main Street. Spur Whiskey blends just the right balance of Alpine Distilling's Double Gold & Gold Medal-winning Traveler's Rest Single Malt Whiskey and a Kentucky Bourbon. The French Oak-aged single malt has a banana, mocha note finish with a vanilla spice, while the Bourbon contributes corn sweetness and American Oak brown flavors with subtle rye spice. This blend creates a spirit that excels as a sipping whiskey or in classic American cocktails.
Alpine Spur Whiskey is available by the bottle at the distillery, in Utah State Liquor Stores, online at ForWhiskeyLovers.com, and through distribution partners in New York, New Jersey, New Orleans, and California.
As a young distillery, Alpine Distilling is pleased to add this Drammie Award to its collection of Awards – Preserve Liqueur (SIP Awards -Platinum medal, 2016), Lafayette Spiced Flavored Bourbon (SIP Awards- Gold medal, 2016), Traveler's Rest Single Malt Whiskey ("50 Best" -Double -Gold, 2018; SIP Awards -Gold medal, 2017), and Persistent Vodka (SIP Awards – Silver medal, 2017).
For Whiskey Lovers is the largest online retailer of whiskey in the United States, shipping spirits to 29 countries and 35 states.
For more info, visit www.alpinedistilling.com.
ABOUT ALPINE DISTILLING
Founded in 2016, Alpine Distilling is an award-winning craft distillery based in Park City, Utah. We produce the highest quality premium spirits for the active, creative, and mindful individuals who are drawn to the mountain lifestyle. All products are certified Kosher. As a socially conscious brand, Alpine Distilling is pleased to donate a portion of proceeds to benefit local non-profits. More information is available at www.alpinedistilling.com.
https://redheadmarketingpr.com/wp-content/uploads/2018/05/SpurBottle.jpg
320
206
admin
https://redheadmarketingpr.com/wp-content/uploads/2014/12/RH_LogoWithTag05.jpg
admin
2018-05-14 21:11:15
2018-05-14 21:11:15
Alpine Spur Whiskey Wins Drammie