ALPINE DISTILLING BECOMES DISTRIBUTOR OF BREATHALYZER KEYCHAINS
New Park City Distillery's Mission is to Promote Responsible Drinking
While Utah's legislature was considering a bill to lower the state's legal alcohol limit from .08 to .05 for drivers, distiller Rob Sergent was already making arrangements for Alpine Distilling to become a local distributor of BACtrack. The sleek, mini BACtrack GO keychain breathalyzers are intended to make it convenient for individuals to ensure they are being responsible drinkers. Designed to quickly and accurately determine blood alcohol content, they are now available for purchase for just $29.99 at Alpine Distilling's Silver Creek location.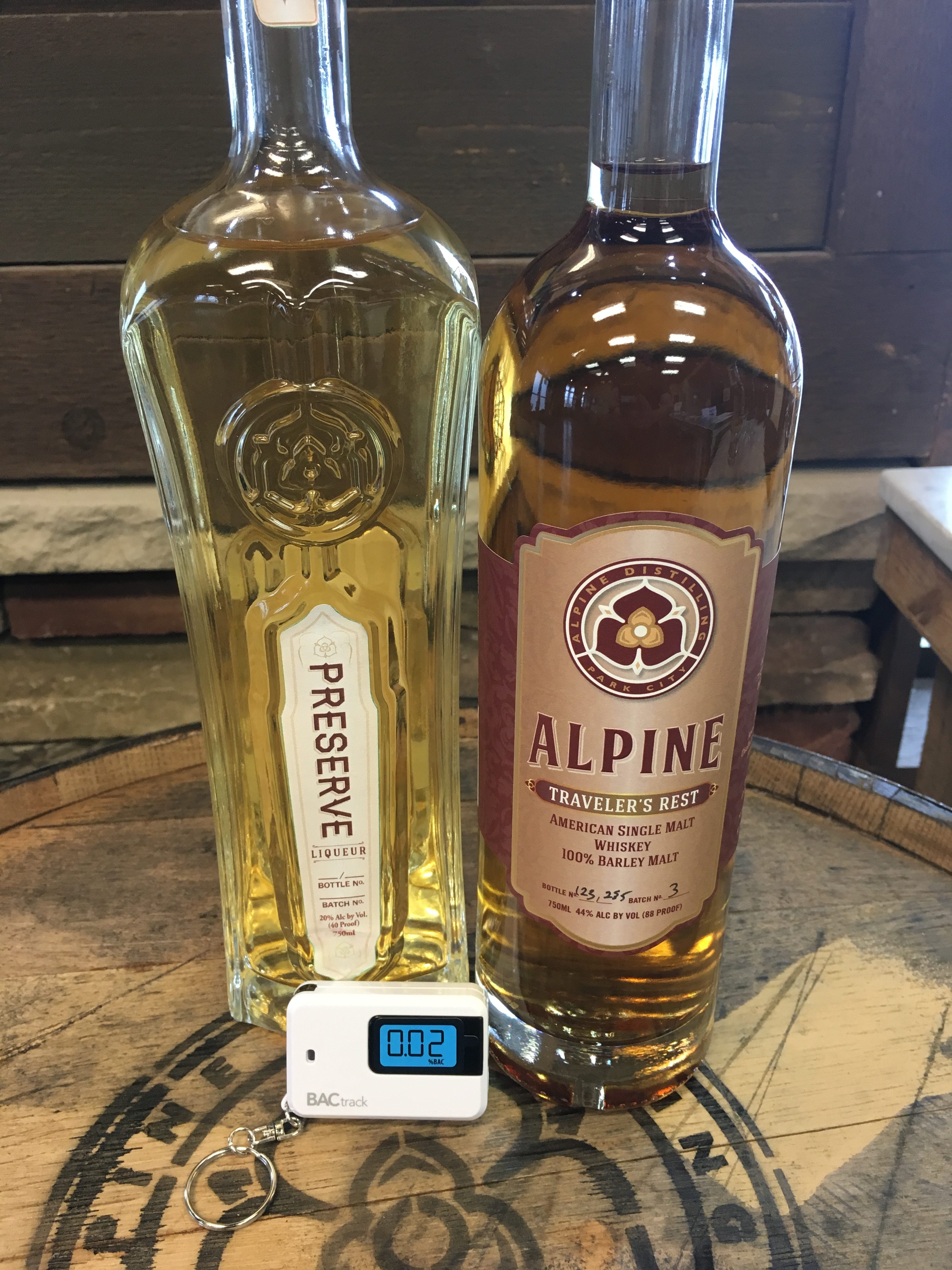 "As a socially conscious brand, one of our missions is to promote responsible drinking, and I think becoming a distributor of the BACtrack Go key chains really supports that," Sergent says. "We hope that having these devices makes it easier to be safe, law-abiding citizens, regardless of what the legal limit is. They certainly offer some piece of mind for those just looking to enjoy an evening out."
In addition to selling the BACtrack Go keychains, Alpine Distilling has a package license. Traveler's Rest Single Malt Whiskey is now available for purchase. The Consumer Tasting SIP Gold Award Winner, Lafayette Spice Flavored Whiskey is currently being bottled and will be available mid-April with Preserve Liqueur, SIP Platinum Medal winner, to follow shortly.
ABOUT ALPINE DISTILLING
Founded in 2016, Alpine Distilling is an award-winning craft distillery based in Park City, Utah. We produce the highest quality premium spirits for the active, creative, and mindful individuals who are drawn to the mountain lifestyle. As a socially conscious brand, Alpine Distilling is pleased to donate a portion of proceeds to benefit local non-profits Park City Community Foundation and Swaner Nature Preserve. More information is available at www.alpinedistilling.com.
Save
https://redheadmarketingpr.com/wp-content/uploads/2014/12/RH_LogoWithTag05.jpg
0
0
admin
https://redheadmarketingpr.com/wp-content/uploads/2014/12/RH_LogoWithTag05.jpg
admin
2017-03-26 16:43:30
2017-03-26 16:43:48
Alpine Distilling BAC Breathalyzers