CARLTON LANDING ACADEMY READY TO KICKOFF INAUGURAL YEAR
AS OKLAHOMA'S FIRST RURAL CHARTER SCHOOL
New Faculty Members to Welcome New Students
CARLTON LANDING, OK – With a newly assembled faculty of capable and enthusiastic teachers, Carlton Landing Academy will begin the academic year on August 8 as a new charter school, the first outside Oklahoma and Tulsa counties. Offering tuition-free education to any Oklahoma child, the school has registered students from the towns of Carlton Landing, Eufaula, McAlester, Crowder, Checotah and Wilburton. While eligible for state, local and federal funding, Carlton Landing Academy is exempt from many state regulations, enabling the school to implement an innovative, progressive learning model that encourages students to apply their education to everyday life.
"Our new status as a charter school has allowed us to enroll more students who will benefit from our personalized approach to education," says Jen Humphreys, chairperson of the Carlton Landing Academy School Board. "We had 20 students last year, and we are excited to welcome more than 50 to this year's student body. As a result, we have also hired more teachers who embrace our fresh approach to education that incorporates experiential, nature-centric and peer-based learning."
Humphreys notes that Carlton Landing Academy's model is built on a solid foundation of reading, writing and math proficiency. However, the curriculum also relies on innovative nature-centric and project-based learning exercises, whereby Academy students reconnect with nature through an "Edible Schoolyard" and regular time in the Carlton Landing Nature Center, located just across the street.
Carlton Landing Academy is pleased to welcome the following faculty members:
Ashlee Parker (Encumbrance Clerk)
Ashlee Parker began working in the public school system five years ago when her youngest sons entered preschool. She has been a substitute teacher, secretary, teacher's aide, personnel officer and adjunct teacher. Being on both the classroom and business side of education gives her a well-rounded, unique perspective of her school duties.
Jon Parker (High School Teacher & Principal)
Jon Parker has been in the classroom for 13 years, mostly in rural schools. While his passion is teaching history, he has taught everything from junior high science to high school economics.  As someone with professional experience outside the classroom, he strives to make every lesson relevant to daily life.
Lindsay Rucker (1st through 3rd grade)
A University of Arkansas graduate with a BS in Education for Early Childhood Education, Lindsay is certified to teach preschool through fourth grade in Arkansas, kindergarten through third grade in Oklahoma, and kindergarten through twelfth grade students with Severe/Profound and Multiple Disabilities and Mild and Moderate Disabilities in Oklahoma. She is currently pursuing a Master of Science in Education for Special Education Instruction K-12, with the projected date of graduation being August 2016, and an additional Master of Education in Educational Leadership, with a projected date of graduation in August 2017, both from Arkansas State University. Rucker strives to foster a love of learning in her students, while empowering them to be independent. She encourages students to realize there are no wrong answers, but rather answers from which they can learn.
Haley Turner (Pre-K/Kindergarten)
An Oklahoma City native and graduate of Oklahoma University with a major in Early Childhood Education, Haley Turner comes to Carlton Landing Academy after teaching Kindergarten at a small private school in Moore, Oklahoma. She is excited about this school year and looks forward to teaching Pre-k and Kindergarten in such a beautiful environment. Turner finds it deeply gratifying to see young children make new discoveries and witness their creativity.
Nathan Yarbrough (4th through 6th grades)
A former graphic designer, Nathan Yarbrough came to Carlton Landing Academy from Hilldale High School in Muskogee, OK, where he taught Art I, Art II, and Web Design. While at Hilldale, Nathan was the assistant director and the art director for the all-school musical. His roles included designing and painting the set, developing young actors and actresses, as well as handling the finances of the Hornet Theatre Company. Nathan also led the Fine Arts Professional Learning Community for Hilldale High School. Yarbrough has taught PASS, Common Core, and OAS aligned classes, promoting analytical and argumentative analysis of fine artworks, student artwork, and texts from history.He received his B.A. in Fine Art with an emphasis in Graphic Design from Northeastern State University in Tahlequah, OK.
He also is a pastor of Ekklesia Muskogee/Checotah.
Student applications for Carlton Landing Academy are available at http://carltonlanding.academy/enroll-now/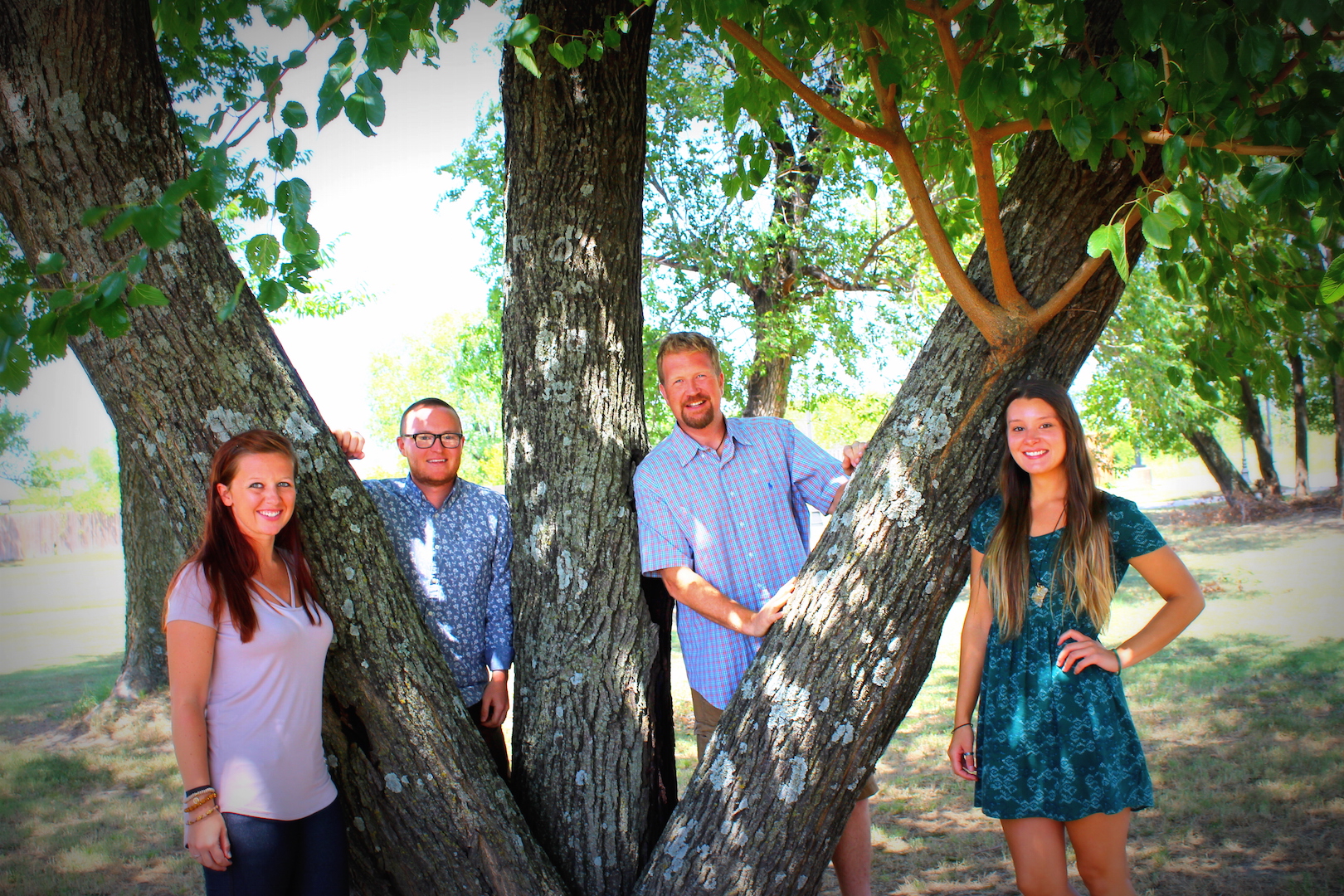 ABOUT CARLTON LANDING
Carlton Landing is Oklahoma's newest town. Grant and Jen Humphreys, the lakeside community's first residents, founded the community in 2011. The town occupies one of Lake Eufaula's most picturesque areas, with sandy beaches, towering cliffs, beautiful woodlands and some of the lake's finest water quality. Famed planner and architect Andreas Duany, known for designing the Rosemary Beach and Seaside communities on the Florida panhandle, crafted the Carlton Landing master plan with Humphreys in 2008. Inspired by the New Urbanism movement—which holds that life, work and play are all central to a community's vitality—Carlton Landing is the first development of its kind to become a distinct municipality. The master plan includes schools, a waterfront chapel, Nature Center, community parks, trails, and a town center with restaurants and shops. Plans call for more than 3,000 homes, a private residence club and a generational development timeline. For more information, visit www.carltonlanding.com.
https://redheadmarketingpr.com/wp-content/uploads/2014/12/RH_LogoWithTag05.jpg
0
0
admin
https://redheadmarketingpr.com/wp-content/uploads/2014/12/RH_LogoWithTag05.jpg
admin
2016-08-04 11:00:09
2016-08-04 11:00:09
First Rural Charter School to Open in Oklahoma