Strategic partnerships with marketing professionals in New York City and Southern California allow Redhead Marketing & PR to service clients in different parts of the country while offering fresh ideas and unique perspectives. We have teamed up with creative and well-connected individuals who strive to remain on the cutting edge of their specific marketing and communications disciplines. They may not be redheads, but they certainly know how to stand out from the crowd!
Hilary Reiter
An experienced, well-connected public relations professional from New York City, Hilary Reiter launched her career in the public relations and marketing departments of major record labels. Since then, her career and network of contacts have spanned a variety of industries, including travel and hospitality, lifestyle, outdoor recreation, real estate, politics and luxury products.
An avid skier and outdoor enthusiast, Hilary moved to Park City in 2001 upon landing a position in the Sundance Film Festival's Press Office. For several years, she publicized Park City and Utah as a world-class ski destination, first as communications coordinator for the Park City Chamber & Visitors Bureau and then as communications director for Ski Utah.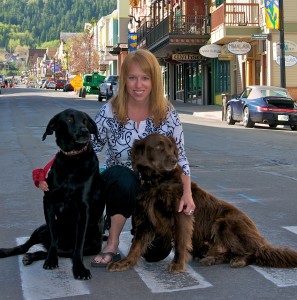 As PR director for Park City's oldest, full-service marketing and communications firm, Dering Elliott & Associates, Hilary publicized luxury, domestic and international private residence clubs.
Hilary has managed and marketed two consecutive, successful Park City mayoral candidate campaigns: Dana Williams in 2009 and Jack Thomas in 2013. From organizing various local fundraisers and having served on the board of the Park City Film Series to co-founding the annual Park City Santa Pub Crawl, she enjoys being an active member of the local community.
Hilary earned a B.A. from Barnard College, Columbia University where she majored in sociology and minored in political science and French.
Tracie Heffernan
Account Director, New York Office
A New York City resident with an alpine state of mind, Tracie Heffernan began her career as a lifestyle writer in Park City. Turning her passion for storytelling to companies with intriguing brands, she has made headlines for clients in The New York Times, LATimes.com, Robb Report Collection and SKI. As the Account Director of Redhead Marketing & PR's New York City office, Tracie actively maintains relationships with editors and influencers in travel, technology, luxury goods and outdoor recreation to secure exceptional editorial coverage for clients in a variety of industries. She also plays an active role in cultivating relationships with clients in New York who desire the high-level marketing expertise of a Manhattan agency with the personalized service and value offered by a business based in Park City.
Tracie earned her B.S. from Lehigh University, where she majored in Economics and minored in Russian.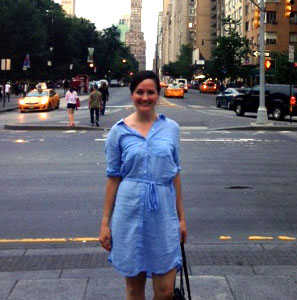 Mary Jane OBrien
Graphic Designer – Newport Beach, California
An Award-winning designer based in Orange County, California, Mary Jane graduated with honors from California State University Long Beach, and immediately began working for Krupp Taylor.
Ms. Obrien then accepted a position with Newport Creative Communications. She was quickly promoted to Art Director. She eventually was responsible for heading the Company's start-up and staff recruitment for the new Art Department in Duxbury, Massachusetts.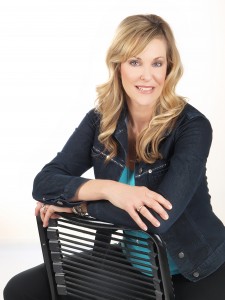 Mary Jane is a strong conceptual thinker and skilled at working directly with clients and agency staff to develop creative strategies and artistic concepts. A self-motivated worker, MJ is accustomed to working in high-pressure environments to produce concepts that are on time, on target and on budget.
Mary Jane's career is defined by decades of experience in print production and delivering meaningful results for wide variety of clients/vertical markets, including: business, insurance, political, fashion, retail, shopping malls, commercial real estate, and non-profit fundraising organizations.
Ms. O'Brien holds degrees and numerous industry awards in graphic design. She has particular experience in web design, e-mail marketing, direct mail campaigns, print material development, as well as branding for retail, non-profits, and service businesses.
After returning to California from Massachusetts six years ago, Mary Jane launched a freelance graphic design business in Newport Beach, CA. She began collaborating with Redhead Marketing & PR in the spring of 2014. She enjoys the outdoors and spends time sailing, skiing and bike riding.
The Redhead Canine Team
We like to believe this duo of rescue dogs inspires our creativity on a daily basis; at the very least, they make for a fun, relaxed work environment. Having mastered basic obedience and an uncanny ability to discover and retrieve deer carcasses within a 50-mile radius, Jackson and Rusty are studying to beef up their copywriting and design skills in hopes of making a more substantive contribution in the future.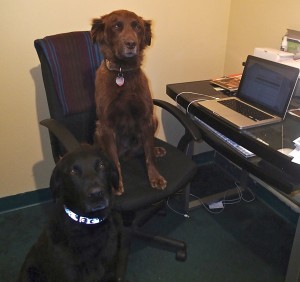 Jackson and Rusty hard at work